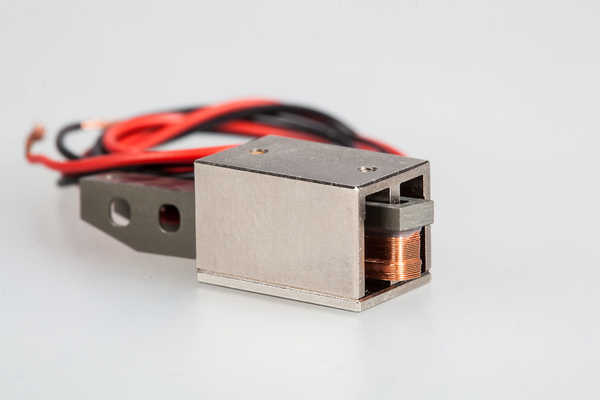 Voice coils offer a maximum of dynamic response in combination with an almost ideal control mode. Current and force are almost constantly proportional over the complete stroke. Therefore voice coils are representing perfect solutions for high speed positioning applications.
Application:
Pick-and-place of wafer level chip scale packages in semiconductor production lines.
Features:
Self-supporting subminiature coil.
Stroke 2.7mm.
Rectangular and closed design with excellent linearity.
1N force reached at a nominal power of 3W.
Maximum force > 10N.
Quantities:
> 200 units per year