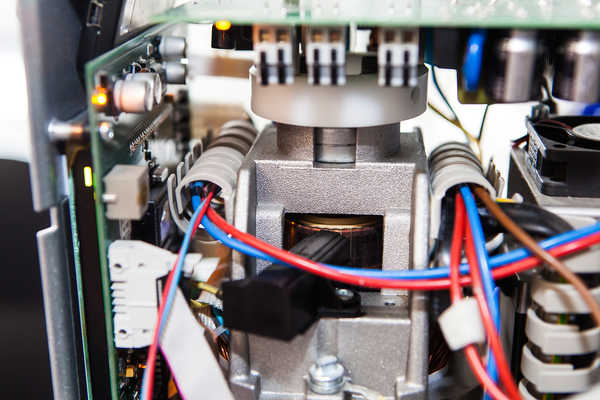 This application combines power electronics with digital signalprocessing (DSP) for velocity control of a brushed DC motor operated with AC mains voltage.
Application:
Brushed DC-motor speed control with diagnostic functions of mixer for medication.

Features:
Nominal power: 2kW (3,5kW peak).
Speed range: from 200 to 4000 rpm.
Control errror: < 0,5%.
Digital and optical decoupled input and output for control and diagnostics.
Quantities:
500 units per year