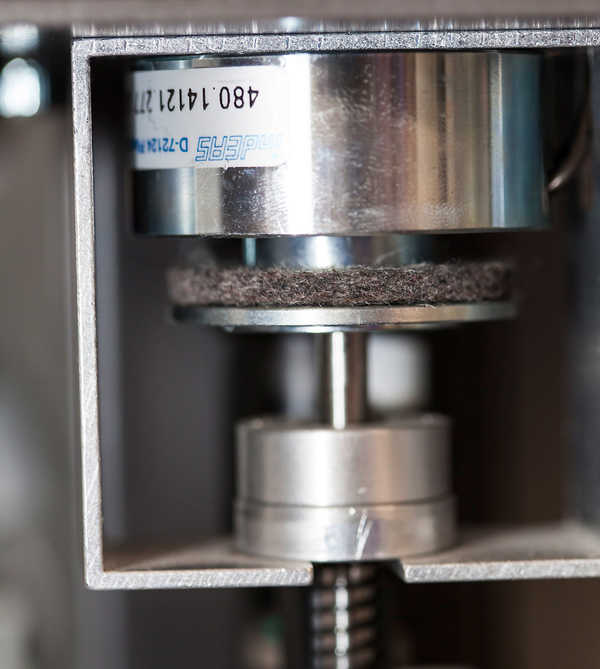 These solenoids are used as simple actuators to create simple and short linear movements between a rest-position (= de-energized) and a working-position (= energized).
Features:
Customized designs for a very high durability and lifespan are available (> 100 million cycles) using special bearing materials, double sided shaft and plunger bearing or linear ball bearing assemblies.
A rising magnetic force stroke characteristic is the standard. But the design of the plunger can be optimized according to the application, e. g. falling magnetic force stroke characteristic with a maximum force at the starting point in this particular application.
In most of the sizes there are two plunger designs available: Flat and conical plunger design. The flat plunger is optimized for very small stroke with large holding forces. On the other hand the conical plunger design allows larger strokes but with less force.
Usually an externally mounted spring is used to pull back the plunger into its initial position.
Designs with a return spring integrated are available.
Standard coils for voltages from 3 to 48VDC and 230VAC are available.
Integrated free-wheeling diodes or customzized connectors are available.
Applications:
All kinds of locking Systems.
Clamping systems (to fix and hold parts and pieces in place).
Cuting and separate tapes or Ribbons.
Couple and connect moving parts like axles.