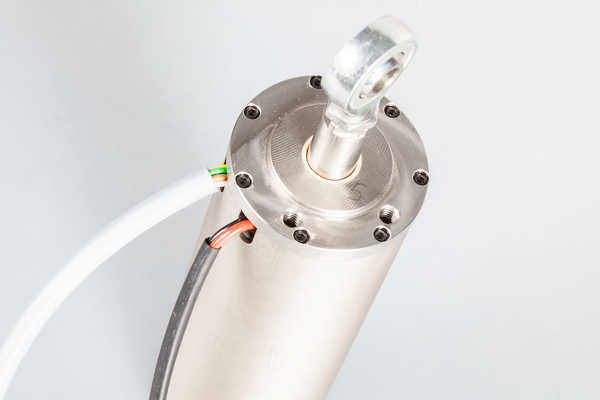 This dynamic precision drive system combines actuator and sensor. With this voice-coil-drive a very high productivity in assembly lines can by achieved with a small demand of space.
Application:
Motor of welding heads in assembly lines - mainly in verhicle body construction of automobile manufacturers and their suppliers.
Features:
High dynamic: (12mm stroke under a load of 100N in < 5ms).
Encoder integrated with a resolution of < 20µm to control the welding process.
Sealed system with a high level of protection.
Constant force-current ration over the full stroke.
Large temperature range up to 130°C.
Quantities:
> 5,000 units per year