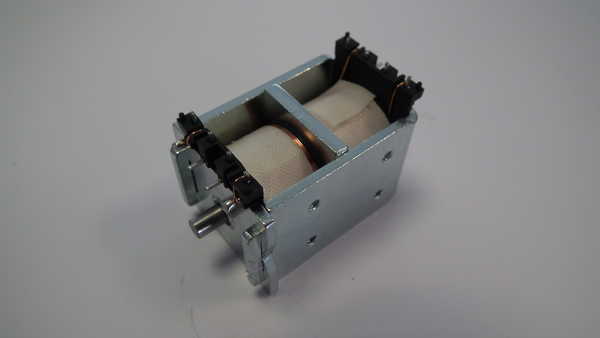 Due to the latching function based on permanent magnets (PM) this bistable solenoid is very energy saving. Only a short spike is needed to switch from one to the other stable position and no energy is needed to hold the shaft in both of its two final positions. The open-frame design creates an efficient solution with a high customer value to a competitive price.
Application:
Bistable lock system for Access control.
Features:
Can be directly mounted on the PCB.
Cost effective open-frame-design.
No energy consumption in both stable final positions due to permanent magnets.
Symmetrical design with high holding force in both final positions.
Low shift voltage.
Position feed back with HAL-sensor on the PCB.
High durabily due to double bearing and special fixation.
Quantities:
> 10,000 units per year